Vacation House, Vagia, Patmos
The site is characterized by its existing terraces that indicate its once agricultural character. In order to avoid a single monolithic mass, the programmatic uses are phenomenally split into smaller volumes, referring to the typology of the farmhouse (agroikia) traditionally found in such plots in Patmos.
The main residence, at the top, enjoys the – somewhat limited – view to the sea and Chora. The living room – kitchen and patio are combined with three bedrooms with
external access. Building Volumes are either white, treated with plaster, or remain unblemished and are hidden in the environment, so that at first sight, the dwelling appears to be much smaller than what is. In the lower part of the plot, a cave semi-submerged building includes 2 guest bedrooms and a multipurpose space. The unique face of that structure will replace part of one of the existing dry stone walls.
The terraces will be planted with shrubs, herbs and trees, in zones defined by existing dry stone walls. As a result, the bedrooms will be in direct contact with the cultivated environment while maintaining privacy to its occupants.
Design 2016
Project team: Pezhman Rahmatkah, Olga Keleki -Architects | D. Theodosiou – Structural Engineer

EXISTING RETAINING WALL + NEW BUILDING VOLUME. FREESTANDING | ANCHORED| HIDDEN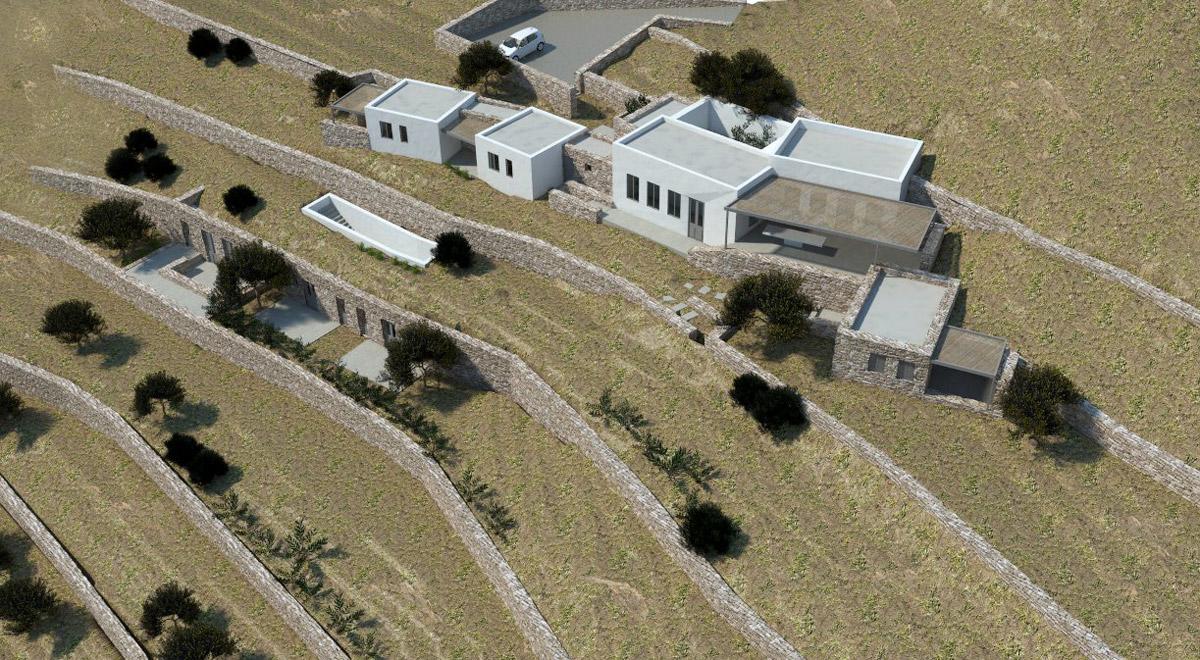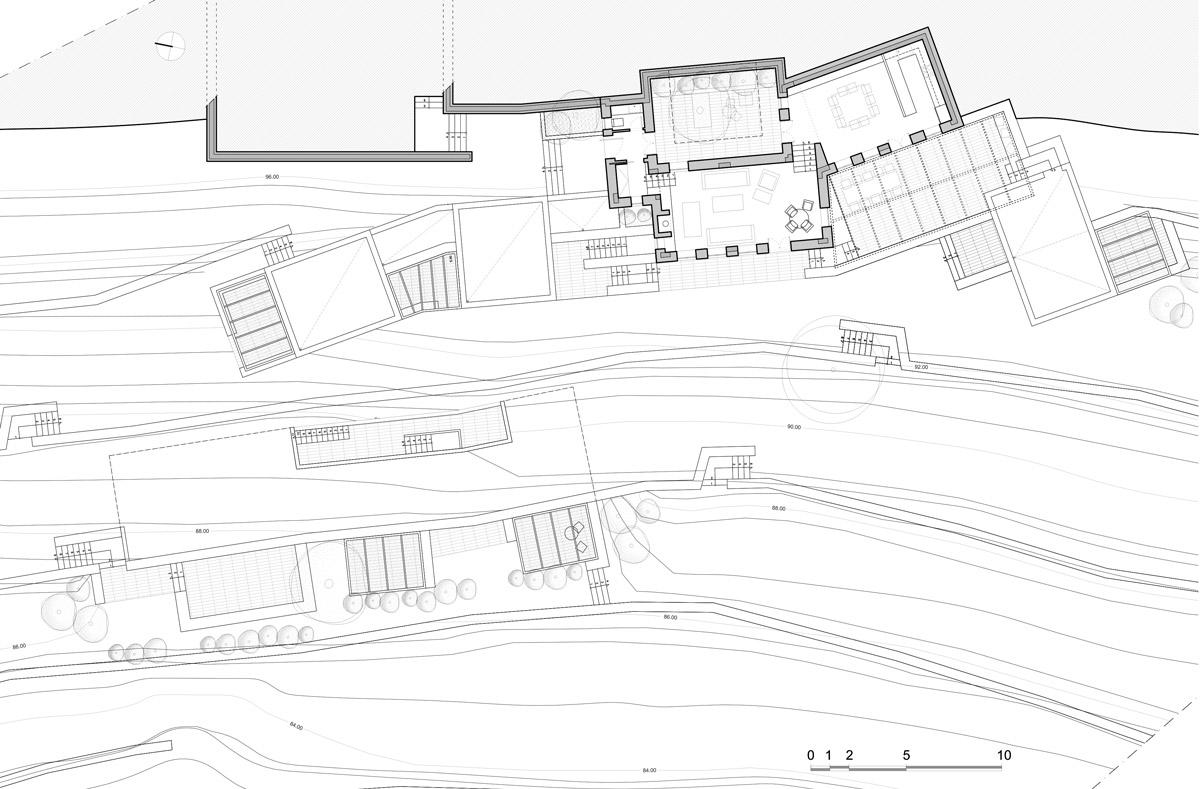 ENTRANCE LEVEL PLAN

LOWER LEVEL PLAN

SUBMERGED GUEST ROOM PLAN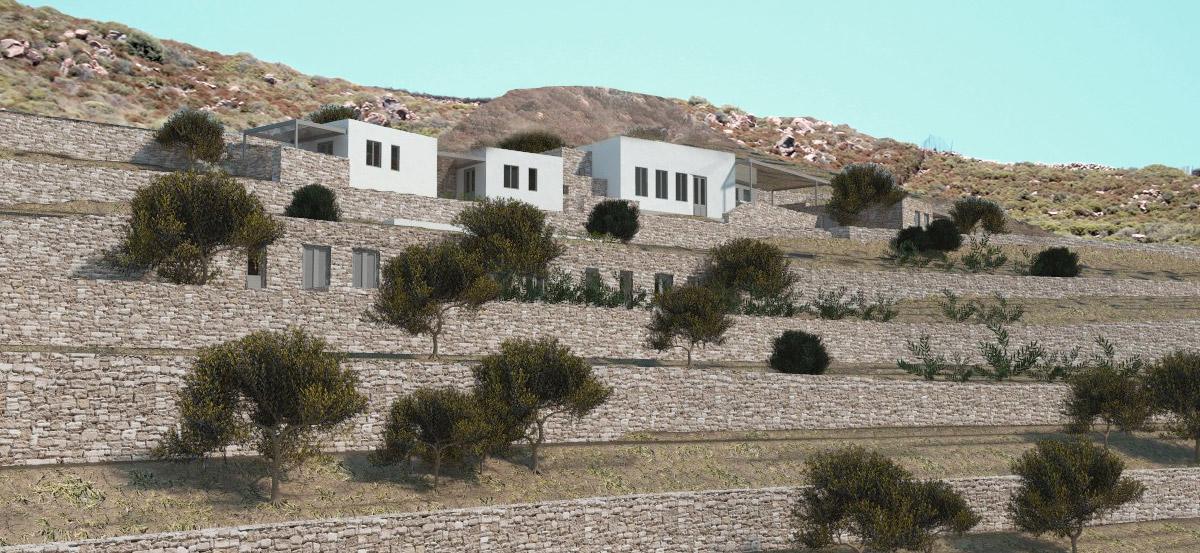 CROSS SECTION